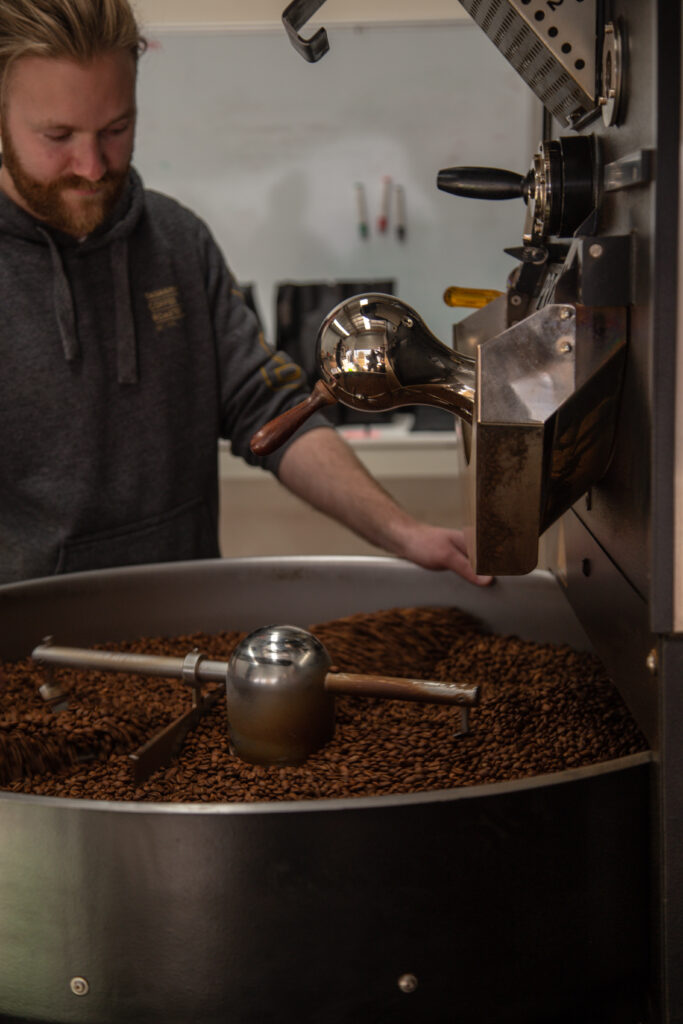 Tasmanian Wholesale Coffee
Since 1979 Tasmanian Coffee Roasters have been refining the art of roasting premium coffee blends and single origins.
We work with our suppliers to source premium green beans that are ethically sourced and support the farmers that wish to keep their industry sustainable.
Being the only current ACO Organic Accredited roaster in Tasmania, we can offer a variety of existing and custom made blends for your café. We like nothing better than working with our customers to create a coffee so they can WOW theirs.
Custom Blends
Single Origins
Filter Coffees
Coffee machines and Grinders
Full technical support
Onsite training
Contract roasting
For information on any of the above, or if you just want to "talk coffee" please complete the form below or call us and we will get back to you.